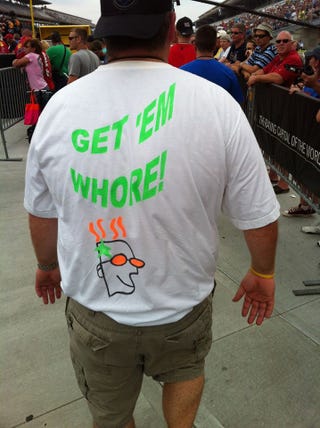 My friend Jon posted this on social media, after encountering this delightful NASCAR fan (and a friend in the same shirt who couldn't fit in the photo) at the Brickyard in Indianapolis.
Cool, NASCAR fans. Cool cool cool.
I can't honestly tell if this is just how this gentleman refers to all women, and he is genuinely hopeful for Patrick's victory? Is "whore" some kind of NASCAR subcultural superlative, like "ninja" is to juggalos? Please advise in the comments.
(Image credit Jon LaFollette)